The Red Gum Café is a social enterprise run as part of Manningham Uniting Church and Community Centre.
A living, breathing space that fosters with the community
A place with meaningful conversations, solace, and connection.
A place for people to contemplate and imagine.
We offer opportunities for training and volunteering. And we do our best to operate in ways that feed our local community, and walk lightly on the earth. We acknowledge that we offer hospitality on land which was not ceded by First Peoples, the Wurundjeri People of the Kulin Nation. We pay our respects to their elders past and present, and will seek ways of walking towards reconciliation.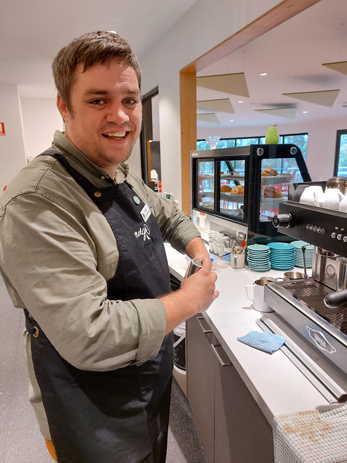 Matt Julius | Manager
he / him
Our café manager is originally from Christchurch, Aotearoa / New Zealand. He is married to Natalie, and they have a greyhound named Holly.
Matt has worked in hospitality for over 10 years, including in other social-enterprise cafés: one in Heidelberg also run by Uniting Church Café; and STREAT a large social-enterprise café based in Collingwood.
Matt loves coffee and theology.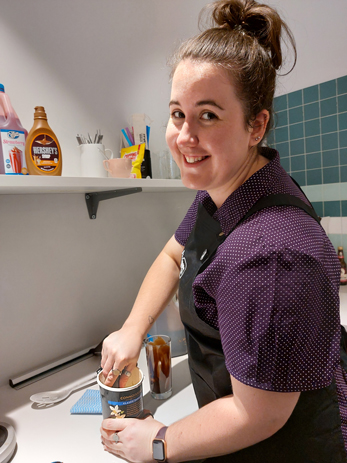 Jane Crombie | Barista
she / her
Our assistant manager is a social work graduate, who has worked in hospitality and community development.